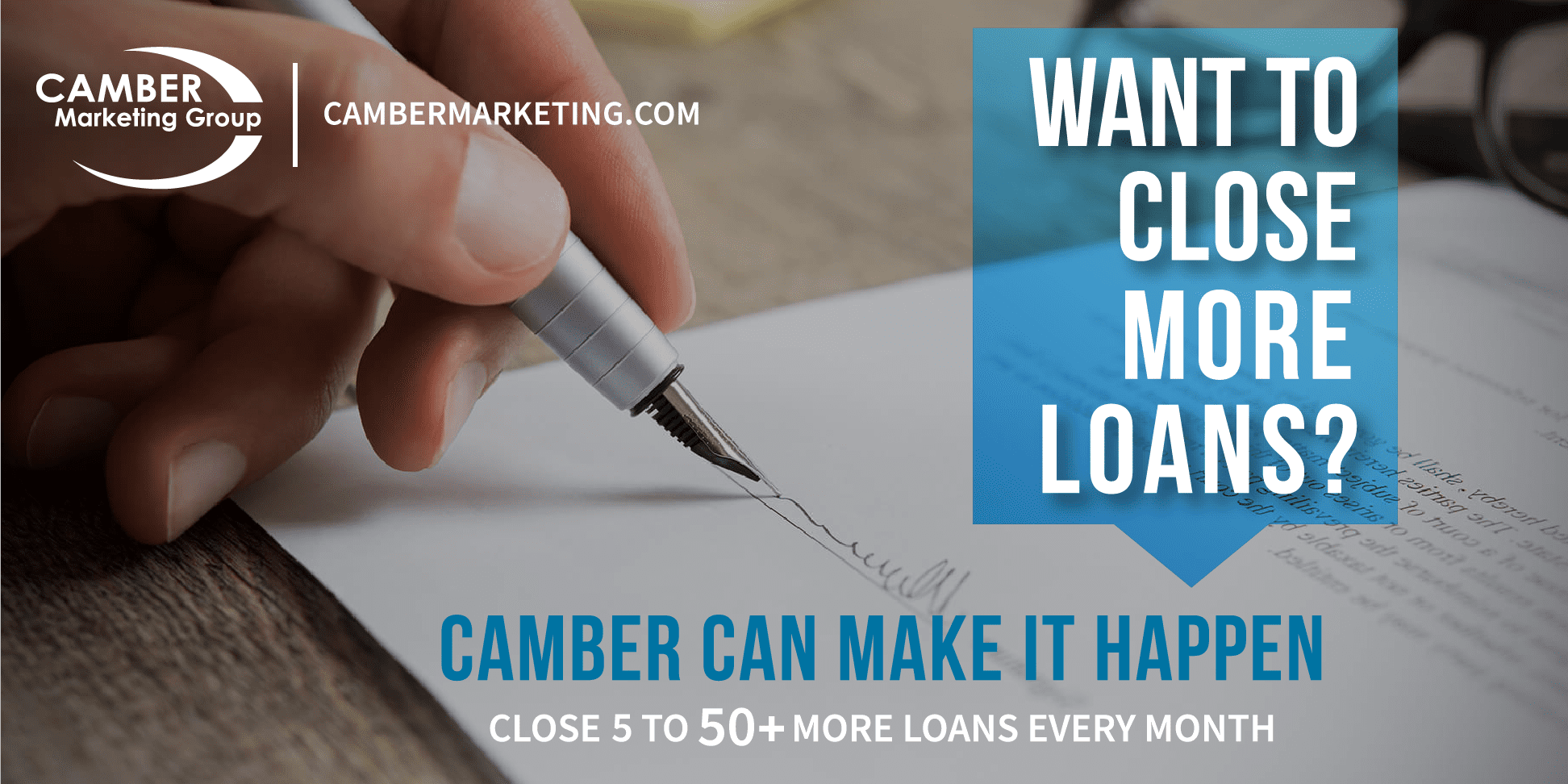 Yes, I want to Close More Loans!
Close 5 to 50 more loans every month with a proven and tested inbound lead campaign with Camber Marketing Group. We offer custom solutions to achieve your growth objectives. Whether it's Cash Out or Streamlines, Triggers, Purchase or HECM, we have the experience and expertise needed to guide you to success. These real time leads are delivered directly to your phone system, your Loan Officers take the calls and close the deals.
YES, I WANT TO LOWER MY COST
Decrease your cost per loan by $500 or more with Camber Marketing Group. New clients lower their cost per loan by $500 within 30 to 60 days, in many cases by much more. Camber provides insights you won't find anywhere else. We've worked with thousands of mortgage companies over the last 20 years, increasing their ROI and increasing their funding rate.
Yes, I want to Target my ideal customer!
Camber Marketing Group's inMARKET Monitoring Program keeps you engaged with your ideal prospect by alerting you when they're in the market but applying with a competitor instead of you. Within 24 hours of a credit inquiry, we'll send you their information and an acquisition letter will be mailed on your behalf. Now you'll be able to reach them, fast and first!
Yes, I never want to lose another loan!
How valuable would it be if you could be notified as soon as one of your customers applies for a mortgage elsewhere? Portfolio Monitoring can tell you when you're potentially about to lose a loan to a competitor. Stay engaged with your customers by receiving notification when one starts looking for a new mortgage. Within 24 hours of a credit inquiry, you'll have their information to call and a retention letter will be mailed out on your behalf. Now you'll be able to connect with them first and never lose a loan again!
START YOUR CAMPAIGN TODAY
CONNECT WITH A DIRECT MARKETING EXPERT AND LEARN HOW YOU CAN CLOSE MORE LOANS!
Kind Words From Happy Customers